Do you need a women's health physician? Look no further. Dr. Rodriguez-Ayala provides medical services for women of all ages. Our comprehensive staff is committed to providing a comfortable environment for all patients. We make sure our patients receive the highest quality of healthcare assistance available.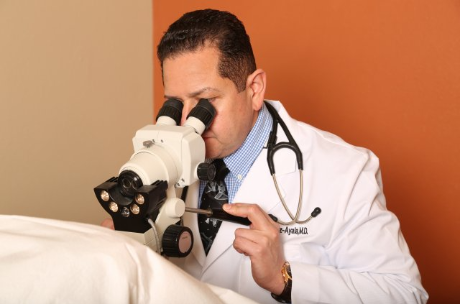 Free Pregnancy Test

Well Women and Annual Exams

Managment of High and Low Risk Pregnancy

Managment of Recurrent Miscarriages

3D Ultrasound

Endometriosis

Sterilization

Abnormal Uterine Bleeding

Colposcopy

Family Planning and Birth Control Methods

Diagnosis and Management of Infertility

Management of Abnormal PAP Smerars
Sexual Transmitted Disease Evaluation, Counseling and Treatment

Management of Menopause, Hormonal Problems and Osteoporosis

Diagnosis and management of Pelvic Pain

Management of Menstrual Problems and Excessive Bleeding

Managment of Urinary Incontinence

Minimal Invasive Surgery and Laparoscopic Surgery

Diagnosis and Treatment of Sexual Dysfunction

Second

Opinions

Welcome

Most Problems Can Be Resolved Without Surgery
Doctors Hospital at Renaissance
Rio Grande Regional Hospital
If you have a specific need or need to schedule an appointment, please contact us today at 956-928-0600. Our professional and courteous staff will ensure your needs are met.
HERIBERTO RODRIGUEZ-AYALA
Obstetrics & Gynecology
956-928-0600
"Where You Are Always Seen By A

Physican."