Dr. HERIBERTO

RODRIGUEZ-AYALA
Obstetrics & Gynecology
956-928-0600
"Where You Are Always Seen By A Physicans."
Breast Cancer Awareness Month
Heriberto Rodriguez-Ayala, M.D., F.A.C.O.G. has been providing excellent healthcare services for the McAllen, Texas and surrounding areas since 2004. Dr. Rodriguez-Ayala is a board-certified physician who specializes in women's health care.
Our bilingual staff is warm and inviting, providing you the personal attention and respect you deserve. We pride ourselves in using the latest technologies to provide comprehensive women's healthcare. We respect your time by providing prompt and friendly healthcare services. To schedule an appointment today, please contact us at 956-928-0600.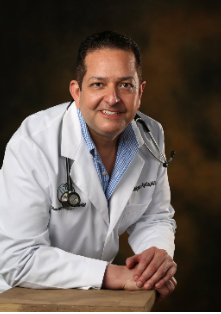 Contact information
Heriberto Rodriguez-Ayala, M.D., F.A.C.O.G.
Board Certified of Obstetrics
& Gynecology
New Location!!!
5419 S McColl Rd.
Edinburg, TX 78539
Phone 956-928-0600
Fax: 1-877-582-6921
OFFICE HOURS
Monday-Friday: 8:30 AM - 5:00 PM
Lunes-Viernes: 8:30 AM - 5:00 PM
2019 Bra Decorating Contest Hosted By DHR
Voting will take place Friday October 11, 2019
At The DHR Main Lobby
Viewing and Voting will be from 11 AM to 3 PM
$1 equals 1 vote
Vote as many times as you like
Every Dollar Helps Promote Breast Cancer Awareness
2018 Bra Contest - 3rd Place
Help Us Raise Awareness and Win 1st Place!!!
Cant make it out to vote but want to help!!!
Vote online through out Facebook Fundraiser.